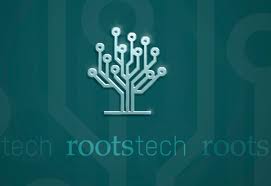 On this Tech Tuesday, I am creating my schedule for attending RootsTech, the conference that targets people who are at the intersection of genealogy and technology. This means software programmers who write programs and apps for genealogists to use, and genealogists who want to learn more about how technology can help us both with genealogy research and connecting with others who share our passion.
So what sessions appeal most? Any session that will help me tell family stories in a way that engage younger family members. So far, tops on my list are sessions on Friday and Saturday. I'll be posting summaries here, and as an official RootsTech blogger!
But actually, what I am most looking forward to is spending time at the Family History Library in Salt Lake. This is the genealogy research candy store – I know, because I've researched there before. This trip, I want to look at microfilm that is new in the catalog – revizki skazki (tax censuses) for Tiraspol, the ancestral town of the Kishinevsky family. There are 5 rolls of microfilm, and rather than order them at great expense to look at them at my local FHL, I want to look at all 5 in SLC, determine if alphabetical indexes exist and if so, where on the microfilm they are. If I still have time, I'll look for Kishinevskys, and if I find them, use my digital camera to photograph the relevant entries. If I don't have time, at least I'll know which specific microfilms I'll need to order later. I have found other Kishinevskys listed in records from Kishinev, the capital of Moldova, but I have no way of knowing if, or how, they relate to mine. Maybe the Tiraspol films will help me figure it out.
There's still time to register ($179). RootsTech runs from March 21 to March 23, 2013: www.rootstech.org.